What is oil pulling?
Oil pulling is a practice that has been followed since ancient times. The process involves the swishing of oil in your mouth which helps in removing bacteria. This practice also helps to improve oral hygiene and health. Oil pulling is closely associated with Ayurveda and many dentists advise patients with dental issues to practice oil pulling.
When the oil is swished in the mouth, it pulls the bacteria and harmful germs from the gums and teeth. It also heals injuries or wounds in the gums and mouth.
What oils can be used for oil pulling?
Over the decades since ancient times, various oils have been used for oil pulling. Below mentioned are few options that can be chosen based on their personal choice.
Coconut oil
Sesame oil
Olive oil
Sunflower oil
Groundnut oil
Palm oil
Considering the availability of oil and liking of the taste, you can choose the oil for oil pulling. Each oil has its benefits based on the nutrients it contains.
How to practice oil pulling?
It is a simple process that involves only the oil of your choice. All you have to do is, take a tablespoon of oil and keep it in your mouth, do not swallow. Swish the oil in your mouth slowly for a minimum duration of 15 minutes and a maximum duration of 20 minutes.
Initially, it might not be possible to swish for a longer duration because of the slick nature of the oil. You can initially start for 5 minutes and then gradually increase the duration. You might gag or throw up when you are new to oil pulling, when it is practiced every day, it becomes easy.
You need to practice oil pulling before you brush your teeth once you are awake. And, also do not consume water or coffee before you do oil pulling. You can use mild toothpaste and brush your teeth after you finish oil pulling.
"Oil pulling should be ideally performed daily morning on empty stomach before brushing teeth and care should be taken that oil is not swallowed.4, 10, 11 Swallowing of oil during oil pulling should be avoided as the oil contains bacteria and toxins.12 Oil pulling is best practiced in sitting position with chin up. It can be practiced thrice daily in empty stomach before meals to fasten the healing effects" https://www.ncbi.nlm.nih.gov/pmc/articles/PMC5198813/
Make sure that you spit the swished oil completely after you finish because the oil contains toxins that you do not want to take it back inside your body.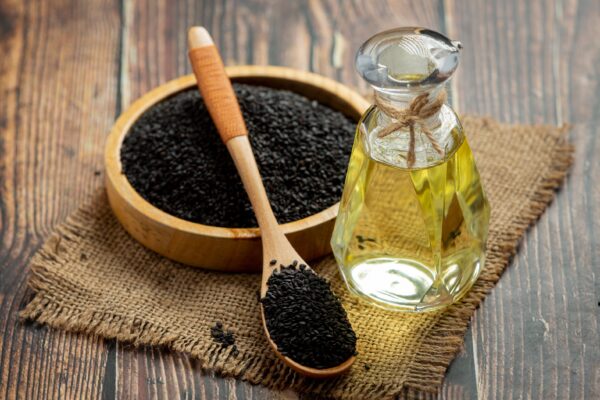 Benefits of oil pulling
Flushes out toxins
One of the main benefits of oil pulling is that it helps to flush out toxins from the body. When the oil is swished in the mouth along with saliva, our body flushes out toxins, which will be carried in the swished oil. Various radical elements enter our body through food, which can be flushed out gradually through oil pulling.
"Study observed 20% reduction in bacterial count upon 40 days of oil pulling using sesame oil. Also, they observed reductions in the severity of dental caries. Sesame oil was observed to possess moderate antimicrobial activity against S. mutans and L. acidophilus. They mentioned that toxins and bacteria from the body may be removed through the tongue and get trapped in oil and thrown out from the body." https://www.ncbi.nlm.nih.gov/pmc/articles/PMC5198813/
Prevents and treats gum diseases
Coconut oil and sesame oil are considered to have natural anti-microbial and anti-inflammatory properties in them. When either of the oil is used for oil pulling, it can help in eliminating bacteria from the cavities and is flushed out along with the swished oil when you spit it out. It also treats swelling and inflammation caused by various gum diseases or infections.
Oil pulling generates antioxidants which damage the cell wall of microorganisms and kill them.21 These oils will attract the lipid layer of bacterial cell membranes, and cause it to stick or get attracted, and pulled to the oil. https://www.ncbi.nlm.nih.gov/pmc/articles/PMC5198813/
Oil pulling reduces bad odor
Bad breath is something many people face frequently. It is caused because of bacteria that are present in the mouth. Even if you brush your teeth twice a day, you might feel a bad odor in few hours. This can be treated and prevented when oil pulling is done regularly. Even people who suffer from bad breath because of plaque build-up can benefit from regular oil pulling.
Prevents cavities
Any food particles that are present in the mouth or in-between the teeth, can lead to cavities and tooth decay. Oil pulling every day can prevent cavity and tooth decay. It removes harmful bacteria and also heals the gums at the same time.
What else can you do to improve oral health and hygiene?
Sesame oil is one of the oils that is widely used by many since ancient times for oil pulling. Pure and original sesame oil can do wonders for your health. People believe that oil pulling with sesame oil can treat and prevent acne, chapped lips and improve skin health. YSA Market sesame oil is 100% pure and is not refined. The cold-pressed oil extracted from the sesame seeds is unadulterated and handmade with extra care to retain its nutrients.
While you practice oil pulling, you can also use activated Nano charcoal powder to cleanse your teeth. YSA Market Nano charcoal powder can help you cleanse your teeth and maintain good oral hygiene. Charcoal powder can help you prevent bad breath, bacterial infection, prevents cavities, and also strengthens the gums.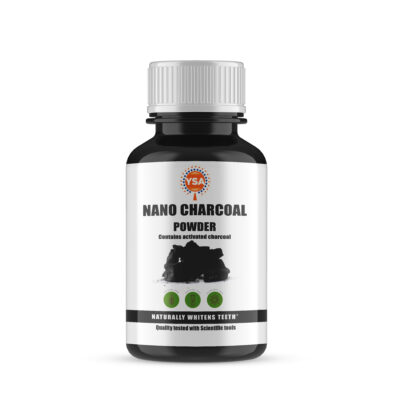 BUY NOW!